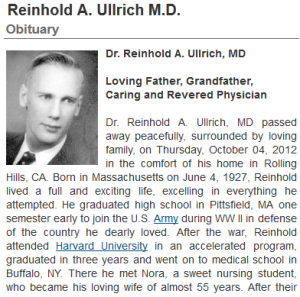 Wow, it's been over a year since my last blog!  It's been an unusually busy stretch for me and RapDevPro, both professionally and personally.  But I'm looking forward to getting back to this blog more going forward.  Here's what's occupied my time over the last 15+ months.
Mobile Health.  As part of the leadership team at Humetrix, we've created an award-winning line of mobile-health apps under the brand of iBlueButton, and based on the emerging Blue Button standard. Originally launched by the Department of Veterans Affairs (The VA), with the objective of giving Veterans easy access to their health records, Blue Button has since spread industry-wide across healthcare, with every meaningful healthcare company taking the Blue Button Pledge.  Blue Button gives every U.S. citizen easy access to their health records.  And with personal healthcare information technology (HIT) initiatives in place for View/Download/Transmit and Meaningful Use Stage 2, Blue Button is poised to be used widespread by the U.S. population.
Humetrix has created the mobile embodiment of Blue Button in our line of iBlueButton apps, which you can learn about here.  The apps are available for iOS and Android, and include a Professional version of the app intended for physicians and providers, designed specifically for iPads.  Our most recent addition is ICEBlueButton (not yet available on the market), an in-case-of-emergency (ICE) app that uses QR (quick-response) codes to access a person's ICE record.  The QR code can be printed as a sticker and placed on important places: like a kid's bike helmet or skateboard, or an elder parent's refrigerator.  And we won the audience award in the recent Blue Button Co-Design Challenge.
Continuing in the hot mobile-health market, RapDevPro was hired by the elite non-profit, Pennington Biomedical Research Center (PBRC), to create a set of three weight-loss and weight-management apps.  The apps were built for both iOS and Android (so six apps total), and integrate with Fitbit accelerometers and Bodytrace Connected-Body Weight Scales.  The apps are only available via private distribution, and we are using Apple's B2B developer license for distributing the iOS versions.  We did some real nifty work here, including a whole cloud-and-dashboard layer, and I'll drill down on the whole architecture and tech stack in an upcoming blog post.
I also became a founder and investor in a non-tech venture: Phit Hair and Body.  But RapDevPro did provide our tech chops to Phit in building out Phit's ecommerce website using Lemonstand, which I highly recommend.  I'll discuss the whole online-effort RapDevPro did for Phit in an upcoming blog post.
As a background task over the last six months, we also conceived of a whole new photo/entertainment app, and rebooted an old app idea.  The photo/entertainment app is in Beta; the old app idea (a game), is under development.  With iOS-7 and the new iPhone 5 models, it's a great time to release new apps and "reimagine" (in Apple parlance) our whole app portfolio, which is exactly what we're doing.
Oh, and then, on the personal front, this happened: my Dad passed away last October at age 85 after a long battle with cancer.  He was a wonderful patriarch to our large family, and a well-renowned and beloved OBGYN doctor.  But geez, what an under-achiever he was.  Kidding!  It's simply remarkable how much he did throughout his life, which you can read about here.
He, and my Mom for that matter, are inspirations to me every day.